Buying a filmscanner and accessories
To decide which filmscanner and accessories to buy could take hours, days or even weeks. Normally you buy a film scanner once in your lifetime to digitize your old slides and negatives, so you do not want to make the wrong choice.
While with other computer peripherals such as printers or document scanners you have the choice between hundrets of devices, there are only 1-2 dozen devices available at the film scanner market. They are also difficult to compare, because the performance characteristics concerning scanning speed and image quality, as well as the possibility of scanning various film materials and batch scanning, are to different. To digitize your slides and film strips you also need the neccessary accessories to clean them and handle them accurately.
On this page we would like to give you a detailed and competent advice to buy the right film scanner and accessories. If you have furthermore questions after reading this page, feel free to contact us. Our professional photographers will be pleased to provide you with advice on film scanners and accessories by phone, via email or at our store.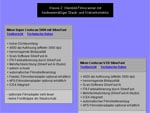 Our film scanner ranking contains all devices we have tested. Including a list of the main advantages and disadvantages of each product. To keep an overview trough the various number of scanners, we seperated them into 4 categories: 1) professional film scanners for medium format and 35mm film, 2) 35mm - film scanners with hardware based dust- and scratch correction 3) 35mm film scanners without hardware based dust- and scratch correction, 4) flatbed scanners with intigrated transparency unit. Whenever a new film scanner gets out on the market we extend this ranking list after we have tested the new device.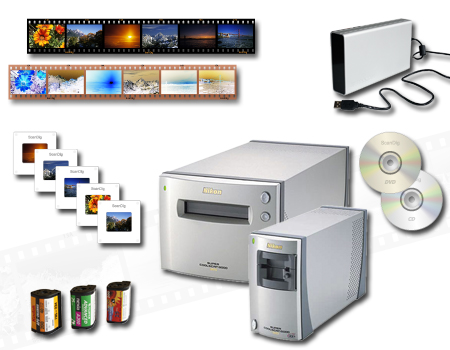 On this page we want to give you detailed guidance to choose the right film scanner and accessories. While you can find advice on specific criteria for buying a film scanner in the next chapter, our main focus in this chapter is accessories and helping tools like basic professional literature and the scan software as well as film-cleaning, the safe use of film material and the monitor calibration, printer profiling along with file archiving. All these important topics are listed in an own section while a link will lead you to an extra website if you want to get to know more about a specific theme.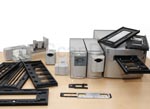 On this page we will give you detailed tips and hints to buy the right film scanner. First, we look at different ways of digitalization and take a look at the film scanner market. Then we deal with important purchase criteria for scanners in detail: Resolution, color depth, density range, image quality, scan speed, scan noise, batch scanning, dealing with film material, accessories, equipment, etc. After reading this page you should be able to judge which film scanner is best suited for your use, in order to make the right buying decision.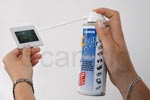 Buying a film scanner is always associated with the purchase of accessories and cleaning products. That is why we interdruce you to important accessories and practical cleaning utensils on this site with lots of pictures from the field. Here we show you both: Simple, low cost cleaning supplies such as compressed air sprays, antistatic brushes, Speckgrabber or cleaning paper, and also professional tools such as electric film cleaners or compressed air cleaning devices (compressors). Important tools in dealing with film material are cotton gloves, tweezers or special frames to reframe slides.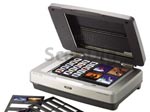 Most flat bed scanners have a scan area of maximum approx. 20x30 cm, which corresponds approximately the DIN A4 format. In the film scanner field even the expensive medium format scanners cannot handle large films than 6x12 cm. In order to digitize larger paper documents than DIN A4 or larger film material (large format films, x-rays) there a specific large format scanner which have a scan area up to 40x30cm. With such a big glass plate these devices can even handle documents and films upt to a size of DIN A3, which is 42 x 29,7 cm. The choice of large format scanners is pretty small. On our site about large format scanners we introduce such scanners and show their benefits and deficits.